Your shop floor teams aren't connected. We have a solution.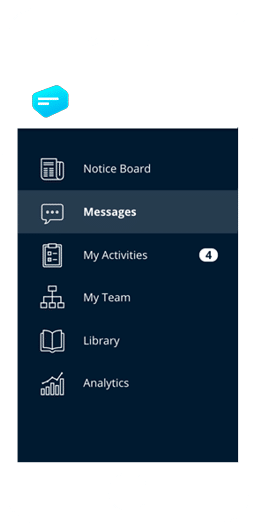 Manufacturers need a better way to reach shift and line crews
It's hard for manufacturers to reach operators directly. Shift and line crews are only reached with lunch room notice boards and information passed through daily shift meetings. Operators need to be connected with the latest performance data, safety and operations updates, have the right skills, meet safety compliance requirements and be ready to work; all from their own device.
Health and safety compliance challenges including annual courses, MSDS sheets and incident reports
Limited operator access to SOP, machine schematics, checklists and more
Lack of effective communication of real-time performance and operation updates
High cost of in-person, boardroom
based training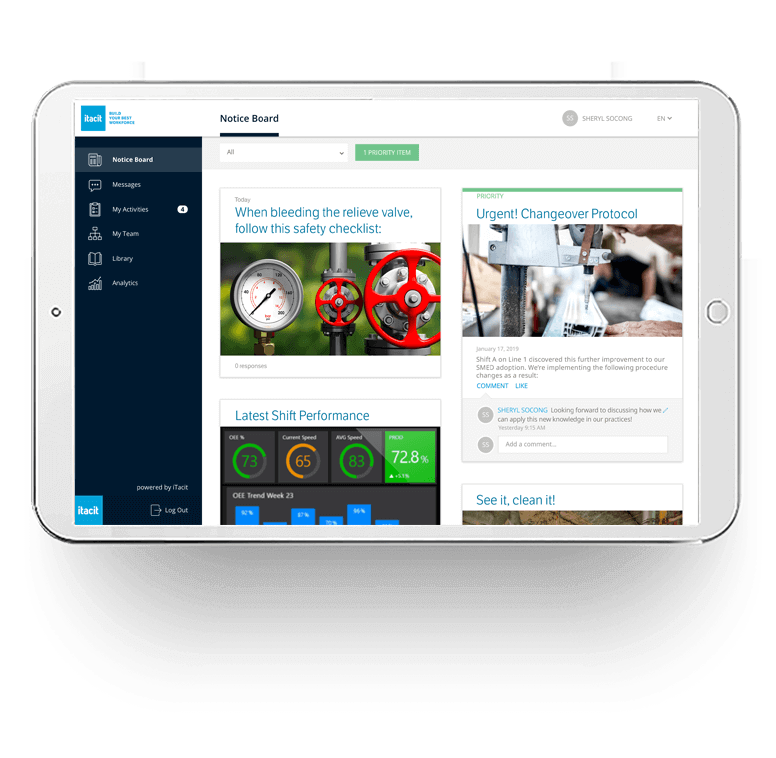 iTacit helps manufacturers to: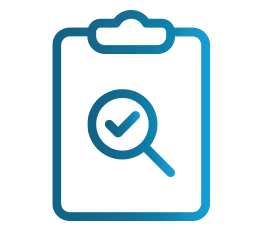 Ensure operators have SOP, machine schematics, checklists and updates at their fingertips.

Push information through app notifications, direct or targeted communications and a community notice board. Keep teams updated with a role-based knowledge and learning center.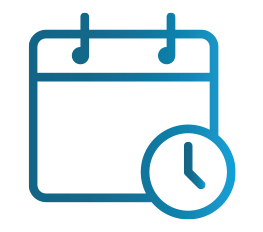 Boost output with teams that are tuned into real-time performance.

Effectively communicate real-time performance and updates, as well as building gamification and competition among teams and shifts.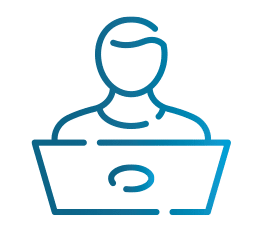 Optimize health and safety processes as well as compliance tracking.

Ensure proper health and safety compliance and communications are followed including annual courses, MSDS sheets and incident reports.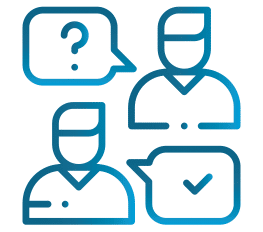 Eliminate boardroom-based training to reduce costs, including time off the floor.

Enable flexible staffing and continued learning with a fully functional Learning Management System (LMS) and automated learning paths.

CASE STUDY – HIGHLY-REGULATED ENTERPRISE OPERATION
Training and compliance solution streamlines operations.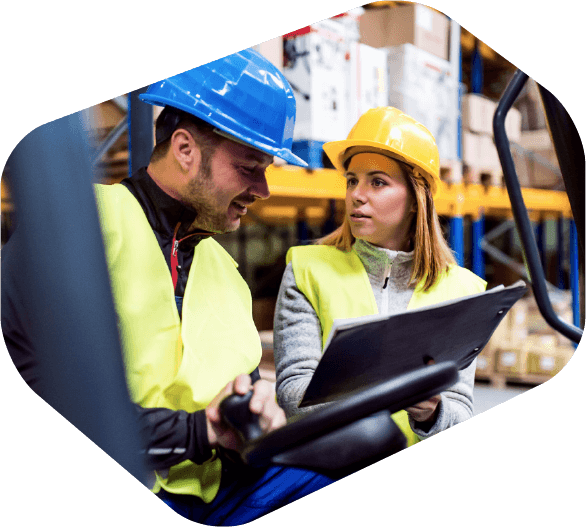 SNAPSHOT
A complex operation with over 5500 employees was faced with increased regulatory protocols and guidelines driven by industry concerns over workplace harassment, confidentiality.
Compliance completions grew from 9,100 in the first year to a record-breaking 115,000
Training and compliance is now an automated process.
A platform that meets the unique needs of manufacturing operations.
Made with

by iTacit