Today isn't business as usual. The world is in an unprecedented situation with the outbreak of COVID-19 and we are only beginning to understand the impact.
As iTacit is a front-line communication tool, our employee users, their communication teams and their leaders are all working continuously through the COVID-19 response.
I have personally spoken with many of our clients that want to align critical communications to their front-line and where possible, adapt their workforce to enable remote teams in an effort to slow the spread of the virus. So many of these conversations have left me wanting to do more.
As iTacit's president, it is my personal commitment – and our team's mandate – to do everything in our power to support your organization through this crisis.
We are dedicating more support resources and faster implementation routines so that your teams can maximize the use of iTacit in your critical response and for your temporarily remote workforce. Our team is fully capable of remote support and our cloud-based infrastructure will ensure reliability regardless of what happens in coming days.
We are also sharing tips from our expert team and tactics that other clients are implementing to more effectively roll-out urgent training and critical communications during this period.
I truly believe that if we work together to communicate, educate and take responsibility, we will unite to overcome the challenges that have been presented to us. Together we can help slow the spread of COVID-19.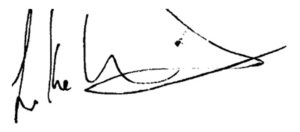 Luke Megarity,
President
Tips to manage your temporarily remote workforce
Many organizations are in the process of adapting their workforce to work remotely in an effort to slow the spread of the outbreak while maintaining productivity.
Remote workforces can be challenging for companies, from reaching employees with the right communication channels to maintaining employee well-being.
How to maximize iTacit to manage your newly remote workforce:
Mobile app to access company communications
Daily notice board posts with optional employee comments for feedback
Chronological and tagged updates for your company's COVID-19 response
Direct messaging threads for idea sharing on specific topics
Workplace satisfaction surveys to monitor employee wellbeing and evolving impact
Direct CEO messages to reassure calm
Course authoring to deploy new training for your work-from home protocols 
Tips to properly communicate critical messages and protocols
The outbreak of COVID-19 is testing every organization's ability to respond with critical messaging and updates, particularly targeted communications. Companies need to avoid confusion and misinformation, with a coordinated front-line response. 
How to maximize iTacit to communicate critical messages and protocols:
24-7 communication channel with dedicated tags in the notice boards
Microlearning and/or videos to train on new processes or protocols
Knowledge library category with the latest critical documents
Direct CEO messages to reassure calm
Targeted communications for leaders or critical response groups.
Location based targeting to customize response by area
Optional comments section to gather employee feedback and concerns
Extension of iTacit to resident families which widens the communication channel (specific to LTC)
Made with

by iTacit